Who Is Bobby Joe Owens?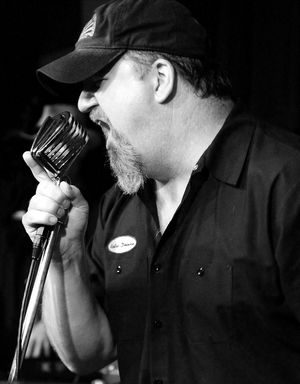 Bobby Joe Owens is a new age Renaissance Man. Best known as a Singer/Songwriter and Band Leader/Front Man for the band Retro Deluxe, Bobby Joe is also a veteran of the United States Marine Corps, a father, inventor, artist, entrepreneur, restaurateur, philanthropist, producer, innovator and so much more. Bobby Joe didn't start singing until 2006 and since 2008, he has written over 70 songs under his alter ego Robert J. Thompson and has recorded four (5) albums with local, regional, national and internationally recognized musicians including Jimbo Mathus (Squirrel Nut Zippers, Buddy Guy, Tri-State Coalition, etc.), Grammy Award Winner Billy Earheart (The Amazing Rythym Aces, Hank Williams, Jr., etc), Marty MacMillan (Blue Plate Special, Retro Deluxe, MacMillan Guitars) and Guitarist Zach Sweeney (Wayne "The Train" Hancock, Lucky Tubb, Retro Deluxe, etc.)!

Retro Deluxe is Bobby Joe's versatile and talented band based out of Bowie, MD. Their first two releases, "Baby It's Hot!" (2009) and "Watermelon Tea" (2010), are diverse collections of blues and blues related music that were released on Bobby Joe's home grown indie Rinkled Rooster Record Label under the name Retro Deluxe. Baby It's Hot! was very well received, but was not widely publicized. Watermelon Tea was publicized by Betsie Brown of Memphis-Based Blind Racoon and has received rave reviews from some of the most prominent blues publications, has received significant radio and Internet radio airplay nationally and internationally, and spent 14 weeks in the Top 5 of the Blues Internet Radio Airplay Chart peaking at number 2! Their third album, "Please Rise" (2011) was released under the Bobby Joe Owens name and is a diverse collection of Classic Country, Rockabilly, Gospel, Bluegrass and Americana music. Please Rise includes twelve (12) originals and a cover of The Amazing Rhythm Aces' song "Thangamalang" written by Grammy Award Winners Russell Smith and Billy Earheart.

Bobby Joe Owens has been called garrulous, pugnacious, legendary, boozy, seductive and whatnot. Call him what you want, but his songs are infectious, his vocal stylings are unique and his passion, energy and love for his music are ever-present.
Retro Deluxe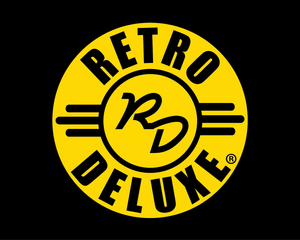 Retro Deluxe is Bobby Joe's versatile and talented band based out of Bowie, MD. The band's current lineup includes Mike Mautino (Drums), Miles Long (Standup & Electric Bass), Carl Cimino (Keyboards) and Joe Goltz (Guitar). Their repertoire includes originals and covers in the genres of country, rockabilly, blues, rock, R&B and oldies. It's always party when Bobby Joe and the boys of Retro Deluxe come to town!